Handwriting Assessment Protocol (3rd Edition)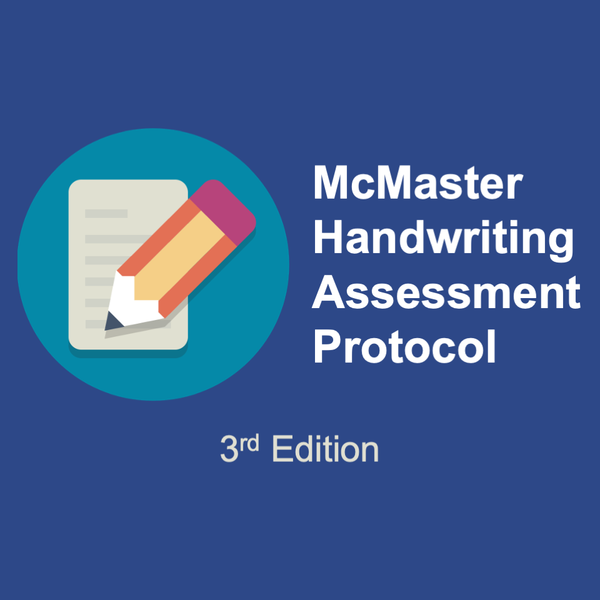 What is it?
The McMaster Handwriting Assessment Protocol (3rd Edition) provides a structured framework for assessing the handwriting of school-aged children in kindergarten to Grade 6. This protocol was designed to identify the specific areas in which a child is having difficulty with handwriting and to help occupational therapists determine whether and where to intervene.
What does it include?
The manual includes:
Detailed descriptions, materials and procedures for the assessment protocol
Assessment forms
Syntheses of evidence regarding handwriting – updated to 2018
References
Typical writing samples and speed norms collected in 2018
Assessment samples with analysis to guide clinical decision-making
The MHAP is a very practical tool for occupational therapists working with school-aged children who have difficulties with handwriting, an important occupation that contributes to school success. Please note, the MHAP is a protocol for assessment, not a norm-referenced test.
Preview
A sample page of the Handwriting Assessment Protocol can be found below: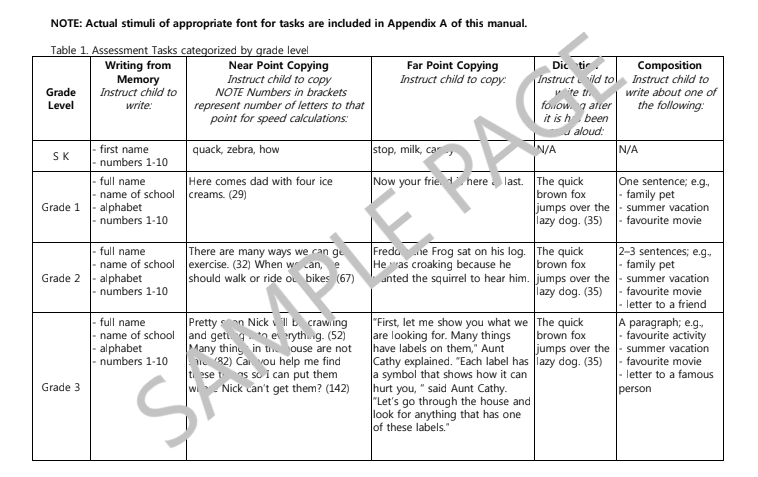 Authors: N. Pollock, J. Lockhart, K. Boehm, A. Harrower, Z. Hodgins, M. Leger, B. Blowes, K. Semple, M. Webster, L. Farhat, J. Jacobson, J. Bradley & S. Brunetti