Dr. Alyssa LaForme Fiss
Associate Member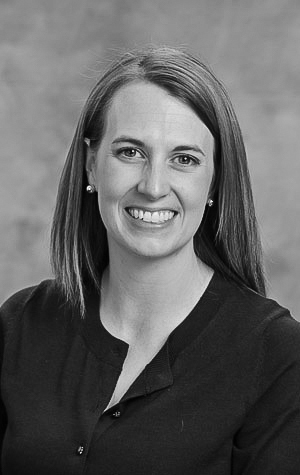 Biography
Alyssa LaForme Fiss, PT, PhD, PCS is currently board certified as a Pediatric Clinical Specialist by the American Board of Physical Therapy Specialties. She is an Associate Professor and Director of Physical Therapy Research at Mercer University, where she teaches courses in research and evidence-based practice, and pediatric physical therapy, and assists with coordinating pediatric service learning projects. She completed her Bachelor and Master's degrees in physical therapy at The Ohio State University. She continued on to complete her PhD in Rehabilitation Science from the University of Kentucky, where she was an instructor for the pediatric physical therapy course. Her doctoral research focused on frequency and intensity models of early intervention and the use of group intervention in pediatric physical therapy. Dr. Fiss serves as the Vice President of the Board of Directors for FOCUS, a non-profit providing comfort, hope, fun, and equipment for children with disabilities and their families in Georgia, USA.
Areas of Focus
Development of children with Cerebral Palsy and Down Syndrome, Service Delivery Models, Adaptive Behaviour in young children
Resources
This report focuses on what parents told us about their families at the 2nd session (a telephone interview). We asked about many different things, for example: family activities, the supports that families have in caring for their children, and the home environment.
The purpose of the Move & PLAY study was to gain a better understanding of the child, family, and service delivery factors that support the development of movement abilities and participation in self-care, recreation, and play of preschool children with cerebral palsy (CP).