Dr. Lisa Chiarello
Associate Member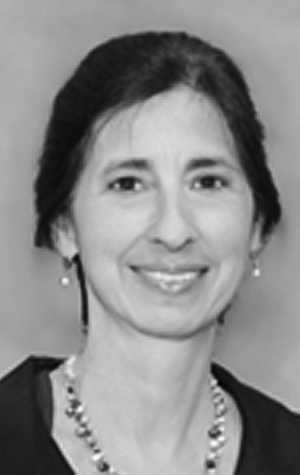 Biography
Lisa Chiarello, PT, PhD, FAPTA is a Professor and Director of the DHSc Programs at Drexel University in Philadelphia, PA. She received her PT degree from Ithaca College and her PhD degree from Hahnemann University.
Her research agenda includes the areas of pediatric community-based service delivery, determinants of outcomes, family-centred care, engagement of families and children in rehabilitation, and participation of children with physical disabilities in home, school, and the community. Dr. Chiarello has been a staunch advocate for family-centred care and collaborative practices. She has conducted federally-funded multi-site research (MOVE & PLAY, PT COUNTS, and On Track) and is currently co-investigator for the Engagement in Pediatric Rehabilitation Study. Her recent publications include "Co-constructing engagement in pediatric rehabilitation",
"A measure of parent engagement", and " Longitudinal trajectories and reference percentiles for participation in family and recreational activities of children with cerebral palsy" as well as book chapters on Family-Centered Care and Early Intervention Services. Dr. Chiarello has had several leadership roles in the APTA Academy of Pediatric Physical Therapy and is invested in the translation of research knowledge to practice.
Areas of Focus
Community-based practice, family-centered care, and understanding participation outcomes for children with physical disabilities
Resources
The purpose of the Move & PLAY study was to gain a better understanding of the child, family, and service delivery factors that support the development of movement abilities and participation in self-care, recreation, and play of preschool children with cerebral palsy (CP).
This report focuses on what parents told us about the recreation and rehabilitation services their children received. We collected information about various aspects of these services at the 2nd session, using a parent questionnaire developed by the research team.
There are 2 summaries in this series describing the results of the main goal of the Move & PLAY study: to determine which child, family, and service factors influence children's motor, self-care, and play abilities.