F-Words Translations
The F-words Poster for World CP Day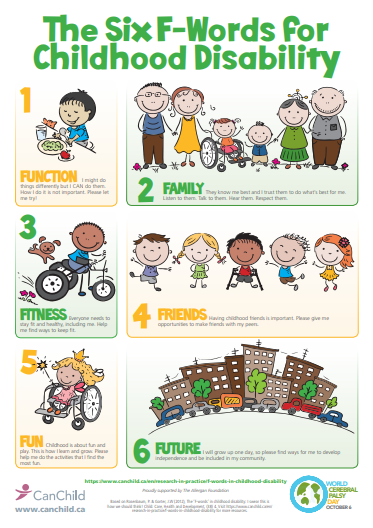 A collaboration between CanChild & World CP Day
"The Six 'F-Words' for CP" is based on the paper (open access) by Dr. Peter Rosenbaum and Dr. Jan Willem Gorter, and focuses on the key areas of child development. The six F-words are Function, Family, Fitness, Friends, Fun, and Future.​
The poster is available in the following languages:

External Videos on the F-words
Minhas Palavras Favoritas - F-words
A F-words video in Portuguese and Spanish (click for English subtitles) created in Brazil by the Instituto Nossa Casa.
Como implementar as F-words (minhas palavras favoritas) em países de baixa e média renda?
F-Words videos in Portuguese, Spanish and English based on the editorial, "Childhood disability: can people implement the F-words in low and middle-income countries--and how?" Created in Brazil by Universidade Federal de Minas Gerais.
The 6 Important Words - LA NOSTRA FAMIGLIA - GRAFICA
A F-words video in Italian (click for English subtitles) created in Italy by La Nostra Famiglia.

F-Words Tools Translations
Here you will find F-words Tools (Collage, Goal Sheet and Profile) translated in Italian, French and Brazilian Portuguese. Click on links below for free download.
F-words Collage
F-words Goal Sheet
F-words Profile
F-Words Agreement

F-Words Framework
F-words Collage

F-words Goal Sheet

F-words Profile

F-Words for Schools Translations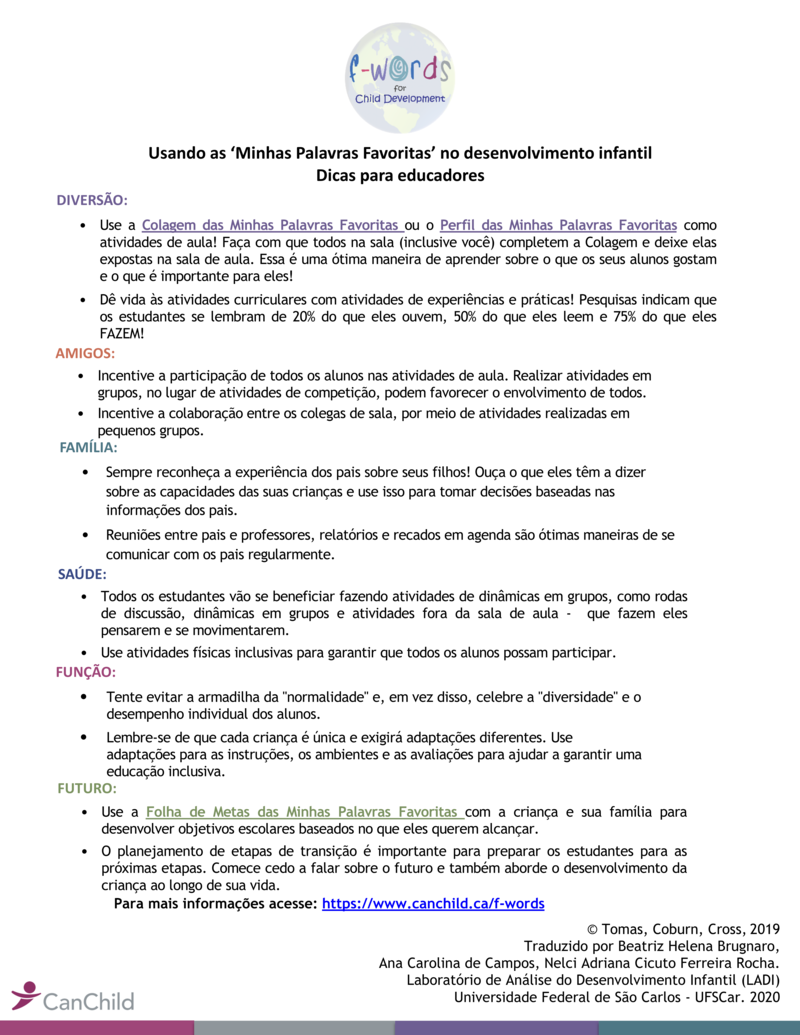 Conference Presentation Posters