Youth Engagement in Research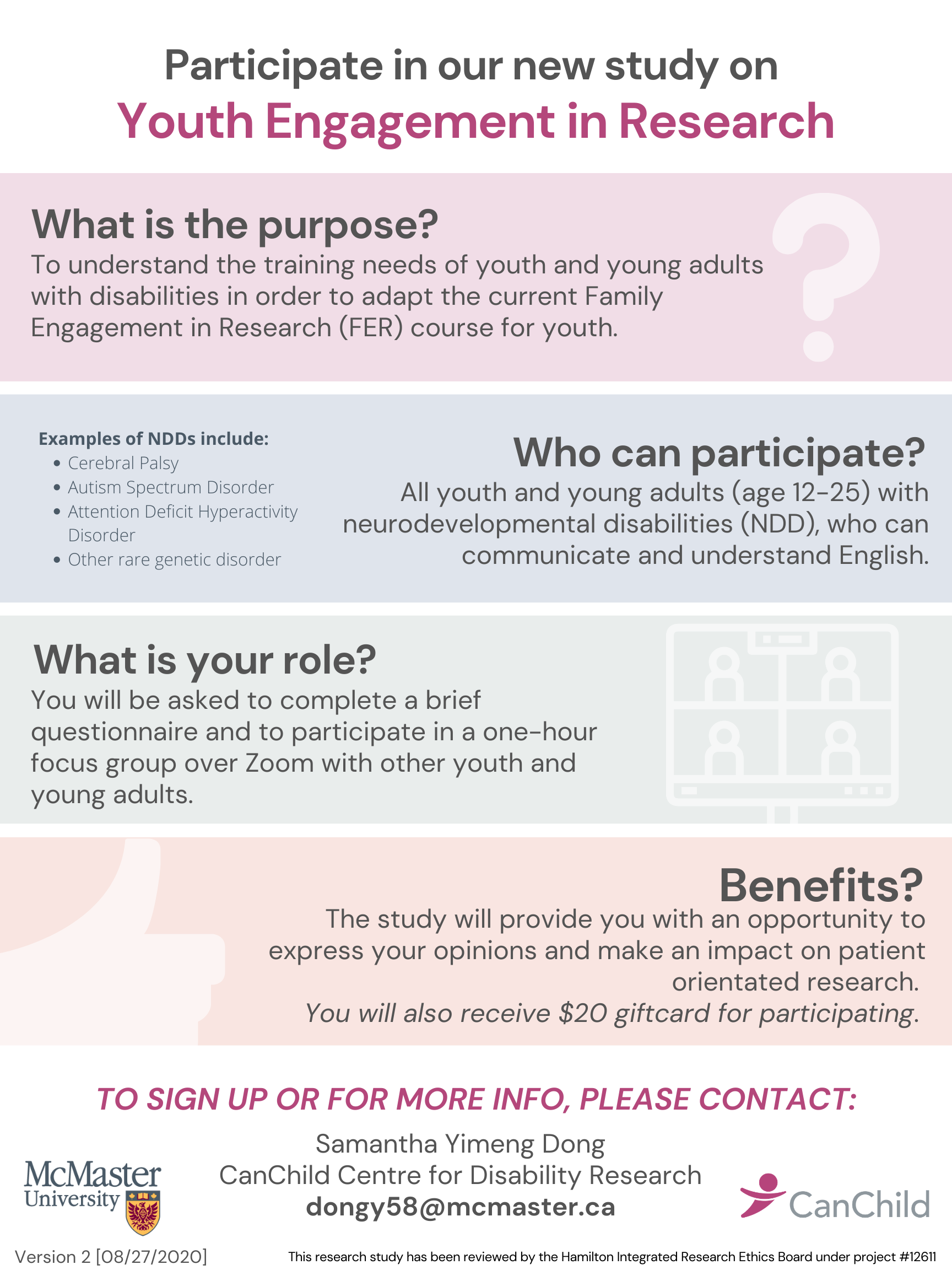 Are you interested in partnering with researchers throughout research processes? If so, we would love to hear from YOU on how we can adapt the Family Engagement in Research (FER) course to support you in developing skills and building confidence to form equal and impactful partnerships with researchers.
We are looking for:
youth and young adults (age 12-25)
with brain-based disabilities (cerebral palsy, autism spectrum disorder, attention deficit hyperactivity disorder, etc.)
to participate in this study by joining a focus group! You will have the opportunity to provide feedback and ideas on how we can adapt a training program to help you develop skills and confidence to form and sustain impactful partnerships in research.
Note: you do not need any prior research experience to participate.
You will also receive a $20 gift card for participating in this study.