My COVID Disability Q

My COVID Disability Q is an online space for Canadian children and youth with disabilities, as well as family members speaking on their behalf, to ask questions that relate to both their disabilities and the COVID-19 outbreak.

Submit your question using our online form below. Your question must be research focused and related to both your disability and COVID-19.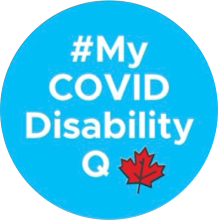 Our moderators at the CHILD-BRIGHT Network, CanChild, the Kids Brain Health Network will then select and post answers to one (1) question per day on Twitter at @MyCOVIDQuestion using the #MyCOVIDDisabilityQ hashtag. We will tag the account you identify too as well as other experts in our network who may also jump into the conversation!
**Nous acceptons les questions en français et y répondrons sur notre page Twitter en français, dans la mesure du possible**

You can view our Twitter campaign page below, search for #MyCOVIDDisabilityQ on Twitter or read the Q&A section.
Participate in COVID-19 Research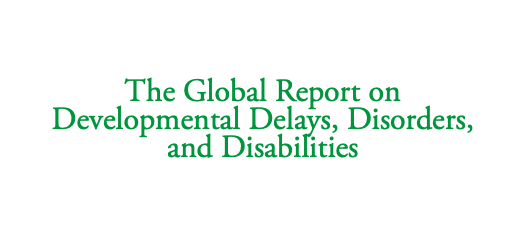 The Global Report on Developmental Delays, Disorders, and Disabilities
The COVID-19 pandemic is hard for everyone but coping with the pandemic can be even harder for people with disabilities and their families. We are inviting Canadian families to contribute to the World Health Organization/UNICEF Global Report on Developmental Delays, Disorders, and Disabilities. Your response to a brief survey will help to identify service needs and inform policies related to the pandemic.
Before you start, please read the Informed Consent to see if you agree to answer the questions.
After completing the survey, we will send you a gift of $15 as a thank you for your participation.
For more information, please contact Miriam Gonzalez (miriam.gonzalez@mcgill.ca) or visit https://earlyautism.ca/