MPOC-56 Online Survey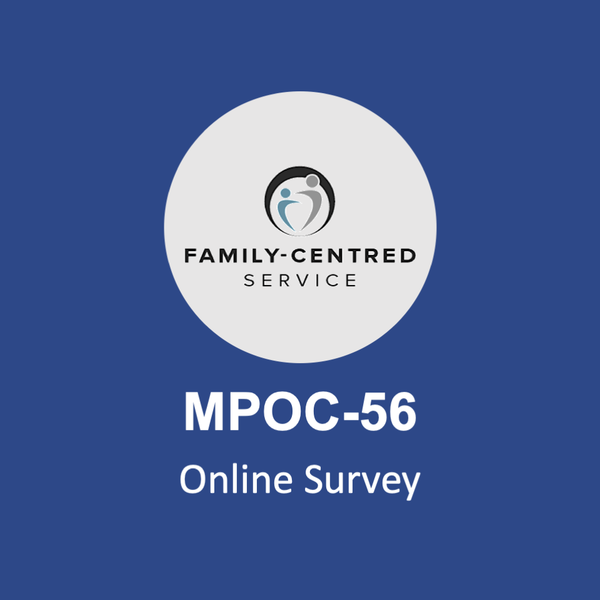 What is it?
The Measures of Processes of Care 56 (MPOC-56) is a self-assessment tool for pediatric service providers that measures the extent to which the services they provide are family-centred. The MPOC-56 has 56 items. The MPOC-56 Online Survey is a web-based version of the measure available in FluidSurvey or LimeSurvey survey software.
The online version allows for distribution of the survey via your preferred provider and for the data to be collected electronically, eliminating the need for paper-based administration and data transposition, while minimizing potential errors and cutting down turn around times. CanChild transfers the electronic version it has developed to the purchaser but does not collect or take any responsibility for data. For more information on the MPOC please see our resources section.

Introduction to MPOC
The following video provides an introduction to CanChild's Measure of Processes of Care, which looks at families' perceptions on the care they and their child receive, and highlights MPOC's relationship to family-centred service.