Frank Naus
Advisory Board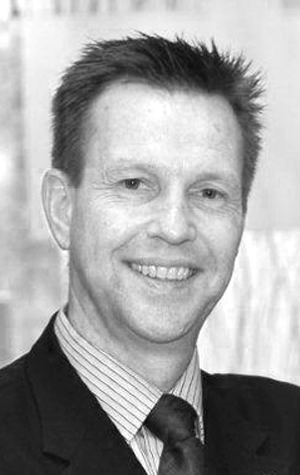 Biography
Frank Naus serves as Vice President of Research at Hamilton Health Sciences Corporation, where he continues the tradition of responsible stewardship of the research enterprise at Hamilton Health Sciences. Frank facilitates the ongoing work of Population Health Research Institute, Escarpment Cancer Research Institute, Thrombosis and Atherosclerosis Research Institute, Offord Center for Child Studies, Geriatric Education and Research in Aging Sciences Center, Clinical Research Laboratory and Biobank, and all the researchers at HHS.
Previously, Frank held the position of Director of Research Administration at HHS. He has over 25 years of experience providing strategic direction and management of pharmaceutical, clinical, and hospital research with organizations including PharmaNet LLP in London (ON) and Astra Pharma Inc. in Mississauga (ON). His board and committee service also includes Clinical Trials Ontario's REB Streamlining Working Group, Canadian Medical Hall of Fame's Finance Committee, Bay Area Health Trust's Human Resource and Finance Committee, and KGK Synergize Inc.'s Board.
Frank has a Doctor of Business Administration degree with a specialization in Healthcare Management from Walden University. He holds a Master of Business Administration from Wilfrid Laurier University, a Master of Science, and a Bachelor of Science from the University of Waterloo.